The PADI Nitrox Course is one of the most popular courses in the PADI learning system and we love to teach it. We teach this course on our boat and you will be using Enriched Air (Nitrox) on both your dives. Many teach this course without actually using Nitrox but we believe it always better to learn using the air you're learning about.
The PADI Nitrox Course teaches you how to use enriched air up to 40% Oxygen. Any air you use over 21% Oxygen and below 40% Oxygen you will require you to take the PADI Nitrox Course. You will learn all the safety procedures you need to take when using Nitrox including how to programme your computer for the change of air, dive planning and all the dangers of using Enriched Air Nitrox. An important part of the course is analysing the air you are using so you can ensure you know exactly what you are breathing and plan your dive accordingly, changing your computer settings.
Nitrox has some huge benefits and can help you feel less tired doing repetitive dives and gives you more bottom time.
We really recommend this course to any diver and would certainly recommend you use Nitrox if you are diving a lot and particularly if you go on a liveaboard where you will be doing 3-4 dives per day.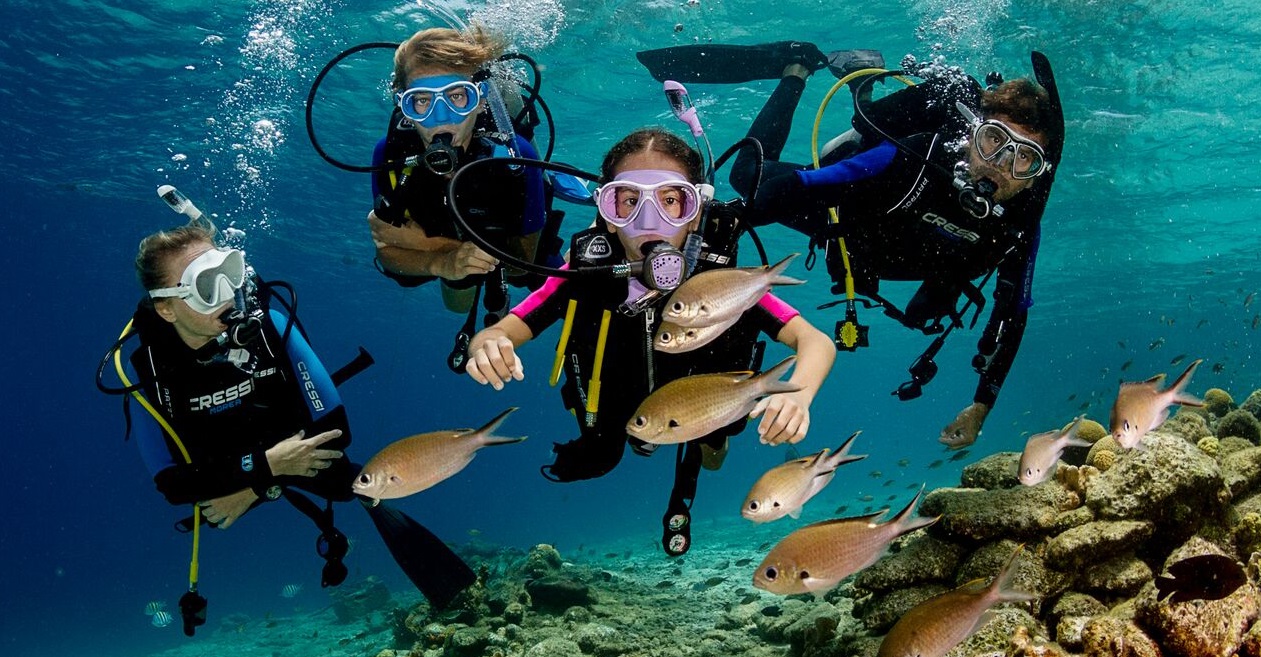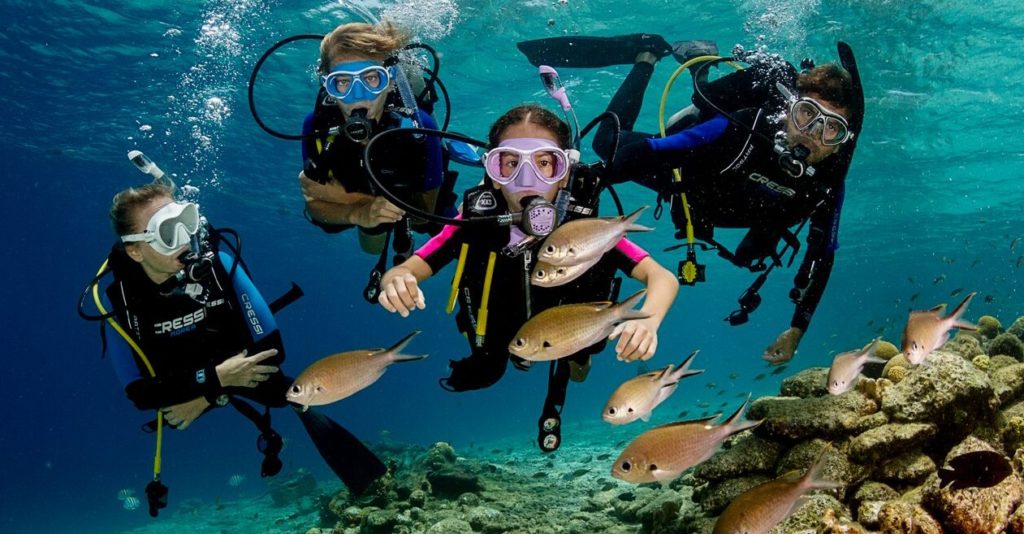 While Nitrox has lots of benefits it also has its dangers and must be used correctly for safe use. During the PADI Nitrox Course you will learn about the safety aspects of using Enriched Air and the dangers of Oxygen Toxicity and the effects it can have on the body. We will guide you through the 1-day course with a highly skilled PADI IDC Staff Instructor who will be on hand to answer all your questions and help you with the Theory work contained within the PADI Nitrox Course. To complete the course there is a small exam at the end to test your knowledge and ensure you can use Nitrox safely.
Planning your dive correctly when using Nitrox is also very important and depending on the Oxygen blend you use will depend on the depth you can dive safely too. Again, all will be learnt during the course and you will have the PADI Nitrox Manual to recap you at a later date. Do you know about partial pressures of gas? again all will be explained during the PADI Nitrox Course to ensure you are safe when using enriched air.
It's our job as an instructor to make your course enjoyable and make you feel like you can ask any questions, we very much encourage you as a student to ask questions about the course you are doing and want you to feel like there is never a silly question.
As with all our PADI Courses in Hurghada and services we provide we offer big discounts if you book a package with us. Why not have a look at our Diving Holidays in Hurghada and perhaps add on one of our Historic tours of the Temples of Luxor or the amazing Great Giza Pyramids. We also do trips to Marsa Alam to see the sharks and turtles along with the Wrecks of the Red see. Dive UK Hurghada also offer discounted rates if more than one person does the same course or you book two courses at the same time.
If you would like any further information, please don't hesitate to get in contact with us.