Dive UK offer the best Scuba Diving in Hurghada and have a huge passion to introduce it to new divers. We offer all PADI Courses in Hurghada and the very best Daily Diving.
Dive UK Hurghada takes great pride in working exactly to the PADI Standards. Teaching our guests to the highest level making you the very best and safest diver you can be. It's very important you go away comfortable and we are always here after your course should you have any questions or continued education. Learning any  PADI Courses in Hurghada and Scuba Diving in Hurghada is amazing, our clear, calm waters and sensational marine life is some of the best in the world and will give you a truly amazing experience.
We operate off a very experienced boat with a crew who love to help, assist and get on really well with the children. All the crew are fully trained and comply with all laws here in Egypt. Our boat operates legally and can be checked on the CDWS website to ensure compliance at all times. Please check the CDWS for illegally working companies. Scuba Diving in Hurghada should be safe at all times closely followed by fun.
Dive UK Hurghada really look forward to welcoming you and you family aboard for an enjoyable and safe experience here in the Red Sea. We offer the best PADI courses in Hurghada and Scuba Diving in Hurghada for all the family. Scuba in Hurghada is rated the 2nd best place in the world to Dive.
Want to learn to Scuba Dive ?
You could not have come to a better location. The Red Sea is ranked in the top 3 dive destinations in the world. Once you are in the water you will see why because of the amazing life. People come to Dive in Hurghada from all over the world and we accommodate divers worldwide from all Scuba Organisations.
When Scuba Diving in Hurghada you benefit from warm seas, calm currents and the clearest of waters. Our reefs are full of life with huge shoals of fish, dolphins and turtles. Not forgetting the lovely and colourful living coral. Your eyes will not believe what they are seeing, learning PADI courses in Hurghada is truly the best and we are proud to be able to teach you.
To that end, we want to share our passion of Diving in the beautiful Red Sea with you. Dive UK Hurghada have a real desire to change fear to the love of diving, getting into the water for the first time can be daunting but be sure to know you are in very safe hands. Our English Diving Instructor will be by your side every step of the way, our experience and knowledge will put your mind to rest so you can enjoy the underwater world. Try Scuba today.
You will not be disappointed with the Scuba Diving in Hurghada, our customers come back because of the variety we offer and the fun environment we create.  We offer the best PADI courses in Hurghada without a doubt!
Our very own British/English PADI Master Scuba Diver Trainer is dedicated to scuba, working alongside an amazing Captain and Crew. All crew are first aid trained and our boat is fully equipped with all the latest GPS Satellite technology, Emergency Oxygen and First Aid kit. Our English Scuba Instructor Steve also has a Health and Safety Degree so ensures the highest of safety procedures are implemented at all times. We pride ourselves on offering the best Scuba Diving in Hurghada along with excellent PADI Courses.
Several Divemaster's and other Instructors are there to help every day, our aim is to make your Scuba experience as easy as possible so you benefit fully from an enjoyable day.
Dive UK's boat has a Zodiac which is used for drift dive pickup/drop offs and safety reasons in case of any emergency's. It also enables us to reach parts of the reef unseen by other daily boats who don't have this facility.
Join us for the best Scuba Diving experience in Hurghada!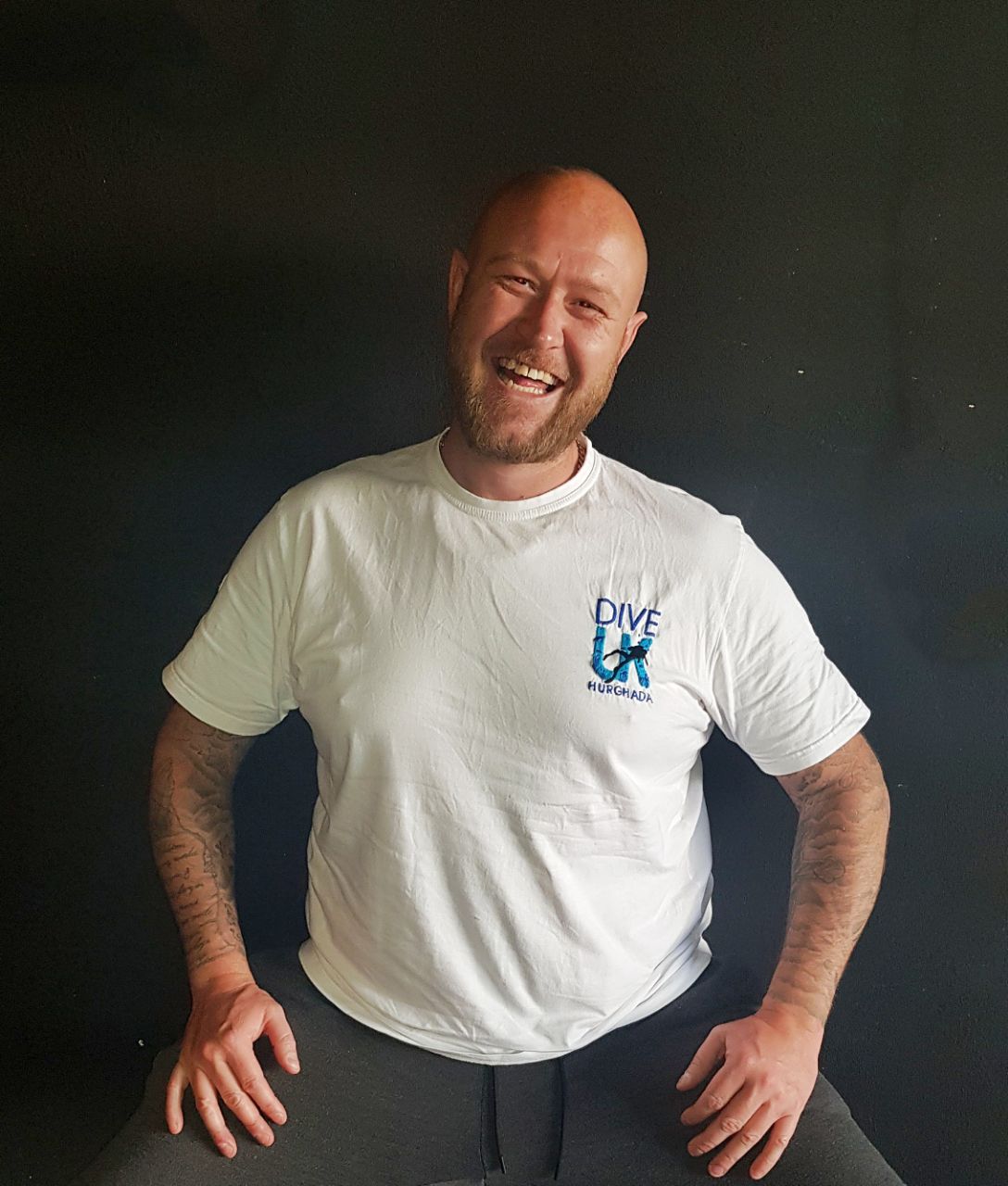 INSTRUCTOR
Steve Scuba
Steve our English Master Scuba Diving Trainer specialises in working with Children, he is a Level 2 FA Football Coach and has worked with children for many years from the ages of 5.
Steve has a great relaxed attitude and enjoys teaching at all levels, he is very calm and will put any nervous minds at easy. Steve has a great knowledge of Scuba and all of the Reefs & Wrecks in Hurghada, he loves to show them off and give people with all levels of experience the opportunity to see them.
"I'm a PADI Master Scuba Diver Trainer (MSDT) and Speciality Instructor who has a real passion to dive and teach, I really enjoy working with children and new divers and to help anybody who is nervous or new to diving. I have vast experience and knowledge of the Red Sea and like nothing more than to show it off to all of our guest even if you are just snorkelling. It would be my pleasure to take you Scuba Diving in Hurghada or help you achieve your goals in any of our PADI Courses.
Safety is always number one for us closely followed by fun, I believe Scuba should be fun at all times even when learning. I really look forward to showing you what Egypt has to offer and welcoming you aboard our fantastic boat. I hope to see you soon. We aim to give you the very best Scuba Diving in Hurghada"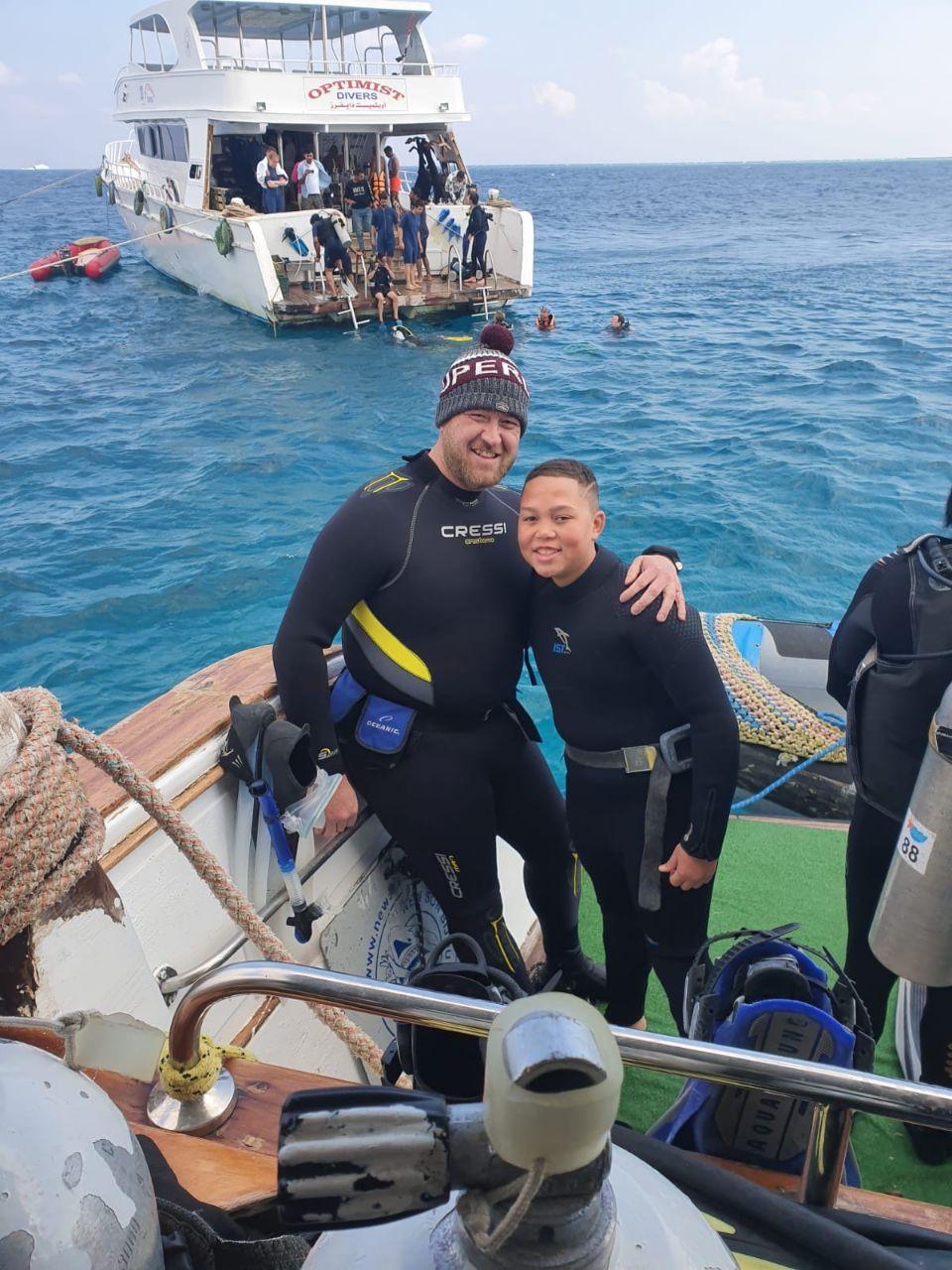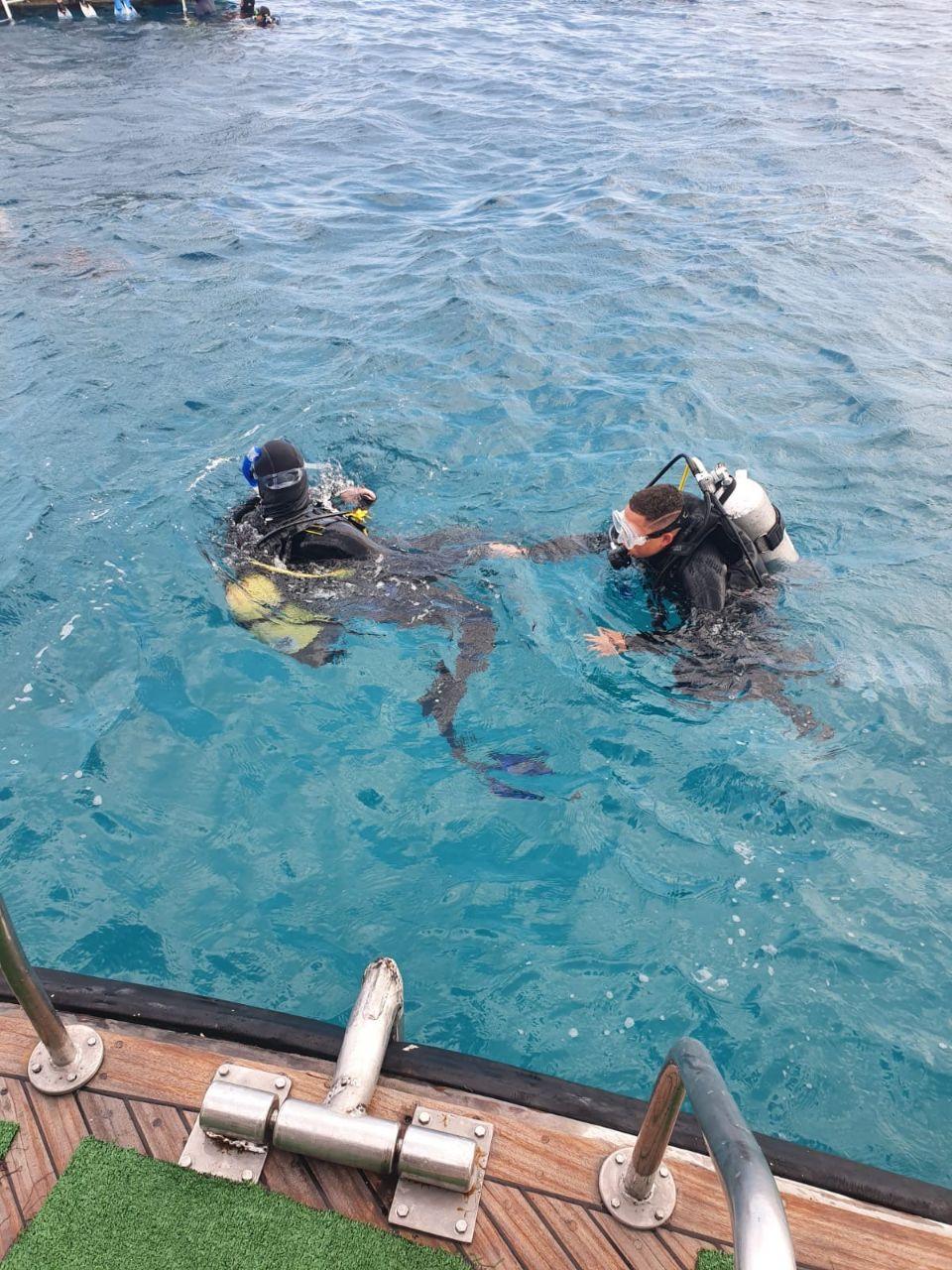 DISABILITIES:
Dive UK Hurghada are very proud to be able to offer most services to any guests with disabilities. We follow all safety procedures to ensure the correct risk assessments are carried out prior to your trip allowing you to enjoy your day. Any Scuba activities will require a medical form and any disabilities must be declared with a medical certificate from your GP or Doctor to certifying you are fit to dive. Please contact us for further information prior to your arrival in Egypt so we can accommodate you Scuba Diving in Hurghada.
CHILDREN:
Dive UK Hurghada specialise in teaching Children, our own English Scuba Instructor (PADI MSDT) is also a fully qualified FA Level 2 coach and has experience in teaching children in various sports.
Children are most welcome to join all activities. Scuba has age restrictions, you must be a minimum of 8 years old with proof of passport. Safety is number one and we follow all guidelines from PADI so please see specific Courses for Children and Snorkelling for under 8's.
Pricing:
Dive UK Hurgahda offer a clear pricing policy so there is no risk of being charged anymore then you are quoted, there are no hidden extra's, taxes or mistakes when you arrive on the boat and pay. We believe being honest and upfront right from the very start is key to building successful relationship with our guest and Dive Centres back in the UK so you can be clear on what you are paying.
There are taxes in Egypt and often companies add them on to your bill at the end of your stay on top of your quoted cost. (Also not mentioned) Our prices are all inclusive. We have ZERO HIDDEN CHARGES.
Courses will require you to purchase a Manual and Certification, you also have the opportunity to purchase Crew Packs. Information can be found on the course materials in the courses section, please note most courses cannot be completed without Course material and a PADI Certification.
Transfers are included where stated and include Hurghada Central. El Gouna and outer Hurghada are subject to a surcharge of £15 return. Usual pick up times are 7:30 am and dropped back approximately 4:30 pm. You will be picked up and dropped back to your hotel or apartment. Feel safe, all of our drivers have Insurance and will not bother you for a tip.
Our boat is fully regulated and operating legally here in the Red Sea, all staff are registered with the Chamber of Diving and Water Sports and abide by the regulations set out. When you arrive at the boat you will complete all safety forms with the boat to ensure all procedures are followed. Should you choose to do some research please look on the CDWS website to see who is operating legally and not.