There are many misconceptions about the PADI Self-Reliant Course, many people think it's a course to dive solo and without a buddy. The Self-Reliant Course does teach you the precautions to take should you dive solo but it also teaches you how to dive more safely in a buddy team. The PADI Self-Reliant Course gives you all the information you need to dive solo safely and what extra safety precautions you should know and take. You will also learn about the extra equipment you need to ensure your safety on a solo dive. The course is done over 2 days and you will gain experience about the redundancy equipment you should carry and all of the safety information you need.
We only teach the PADI Self-Reliant Course in groups of 2 people to ensure you have the time with your PADI IDC staff Instructor to ask any questions and get the most out of the course. Diving in Hurghada solo has many dangers and its always recommended you dive with a buddy as this decreases your risks you take and to remain safe.
If you do decide to dive solo, we would certainly recommend you take the PADI Self Reliant Course in Hurghada and doing it with Dive UK Hurghada you can guarantee you will be taught to the very highest of standards with one of the top Instructors in Egypt. We teach every PADI Course in great detail and ensure you complete the course knowing all you should, to remain safe.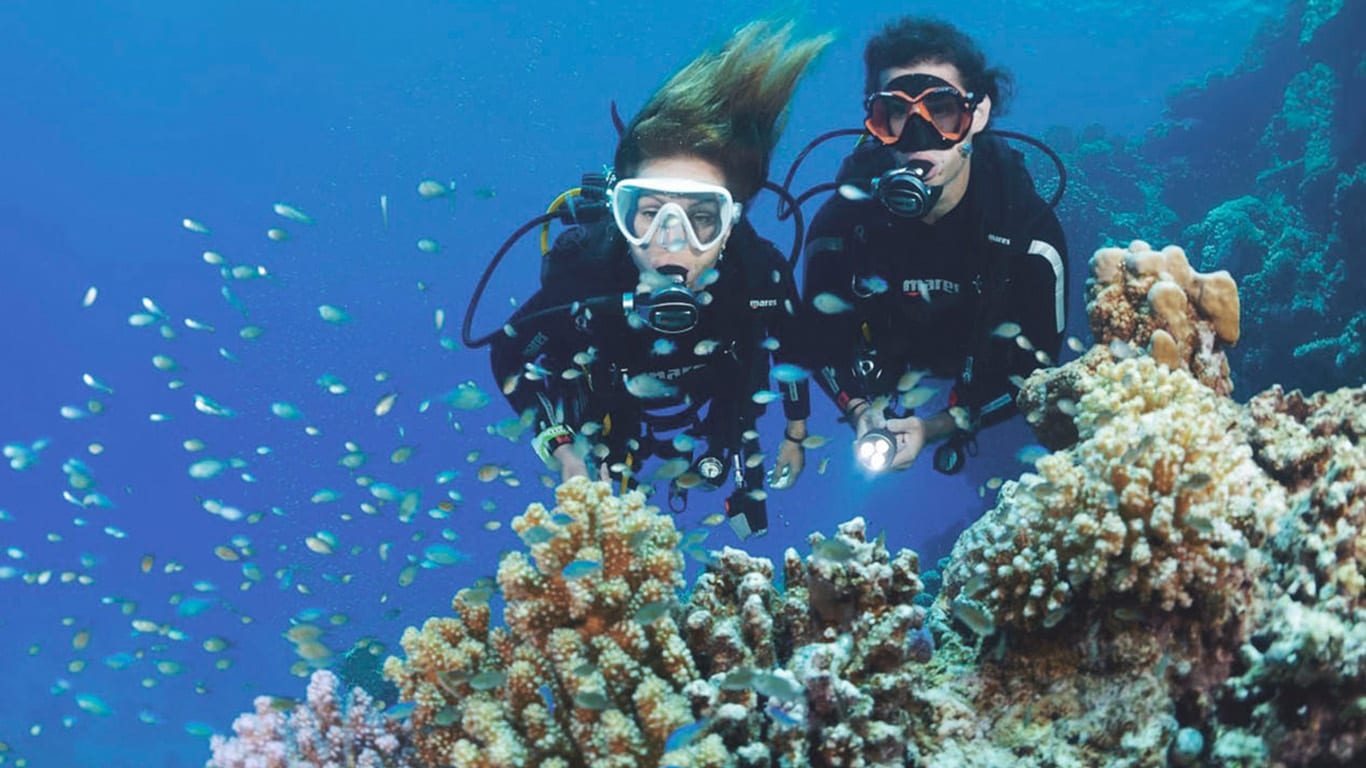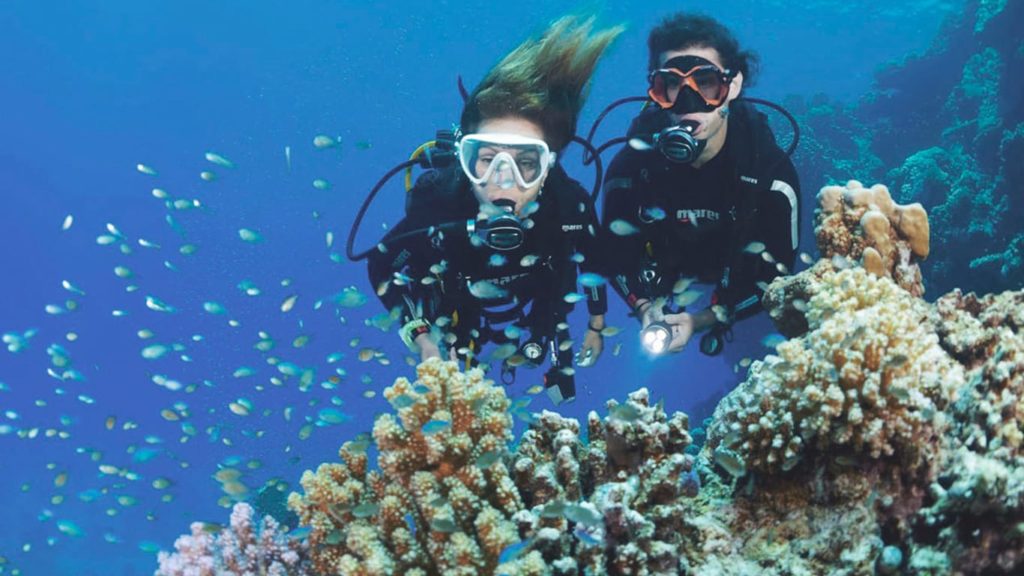 During the PADI Self Reliant Course you will learn many safety precautions you should take. When diving solo it's very important you let somebody know when you will start your dive and when you will finish the dive. Also, to include in this information is the location and dive plan you have and that you will dive. You should also report when you are starting your dive and when you have finished so somebody knows you are safe and should you not come back at the time stated they can raise the alarm without delay. Do not change your dive plan unless you tell somebody as this will avoid any delays should a rescue have to take place.
During the diving course in Hurghada you will also learn about the equipment you should take when diving solo, do remember you don't have a buddy to rely on, so should there be a problem with your primary equipment, taking redundancy equipment is very important. You will learn all of this in your PADI Self-Reliant Course with your English PADI IDC Staff Instructor.
As you may know we at Dive UK Hurghada promote Safety as being number one importance in Scuba Diving closely followed by fun. We do not recommend you dive solo and always promote diving with a buddy but we also know some do like to dive solo and it can be done very safely should you follow all the precautions you will learn in the PADI Self Reliant Course. We always say "if you are safe, you will have fun"
Why not do 2 PADI Speciality Course together and receive a discount of the second course you do? We are very happy to bulk together packages that include other courses or perhaps a historic trip to Luxor to see the amazing Temples or Cairo to see the Museum and the Great Giza Pyramids. We also have some great deals on our Diving Packages in Hurghada so see the amazing reef systems we have in Hurghada.
If you would like any further information, please don't hesitate to get in contact with us.