The PADI Advanced Course is a fantastic Course and will further your knowledge in different types of diving and provide you with further skills. The PADI Advance course is all about adventure and after reading your manual you will gain further knowledge of different types of diving and the opportunities you have within the PADI Advance course.
The PADI Advanced Diving Course in Hurghada is conducted over 2 days and you will complete 5 dives. The 5 dives consist of a PADI Deep Dive and a PADI Navigation Dive, these are compulsory and allow you to then Scuba Dive up to 30 metres. The Navigation dive will teach you further skills in using a compass and how to navigate under water.
The other 3 dives are a choice of yours but we full recommend you do the PADI Wreck Dive which will give you an experience of diving at ship wrecks and how to remain safe when doing so. We also recommend the PADI Peak Performance Buoyancy Dive, this will allow you to polish your buoyancy and Trim skills which is imperative to become a better diver and enjoy diving so much more.
Another recommendation is to do the PADI DSMB Dive, here you will learn and perfect your skills at using a SMB which will help you remain safe. You can also choose from a range of other dives which you can learn more about from your English Instructor.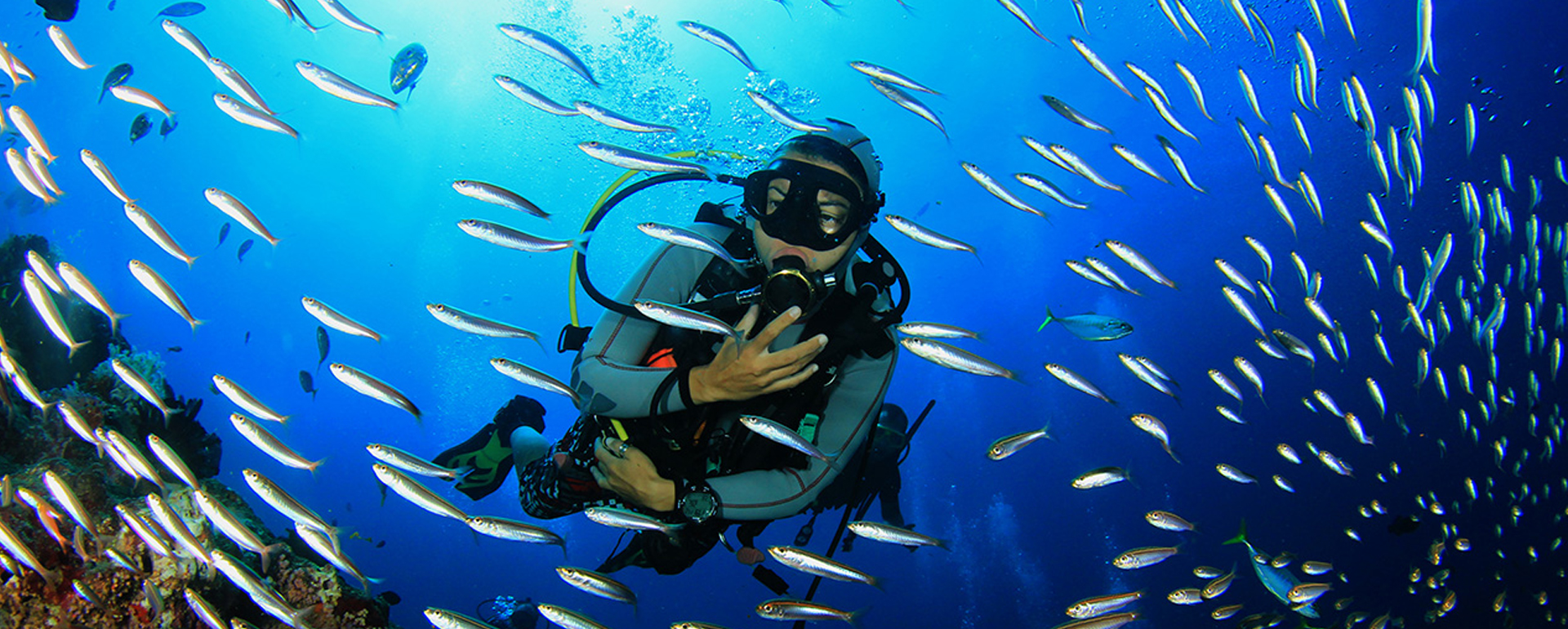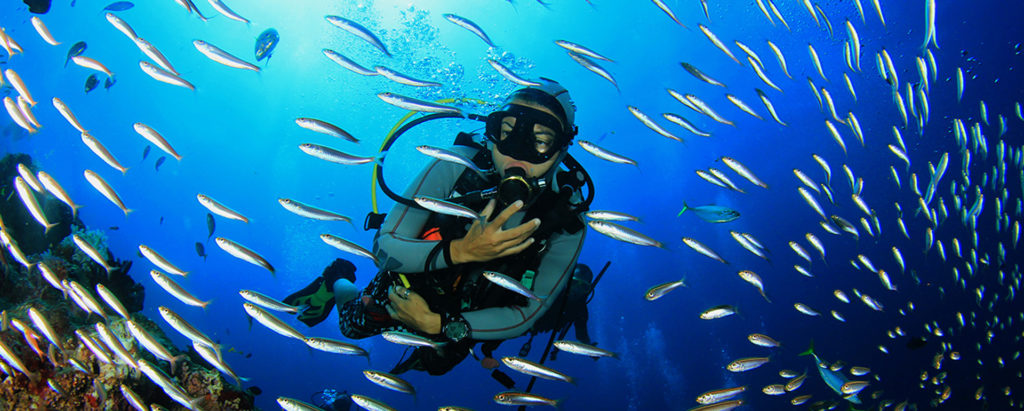 We at Dive UK Hurghada also offer the following adventure dives as part of the cost of the PADI Advanced Diving course in Hurghada.
We also offer The Sidemount adventure dive, The self-reliant adventure dive and The Night adventure dive at a small extra cost.
The PADI Advanced Course is a fun course and allows you to experience 5 adventure dives and also gives you credits against doing the PADI Speciality Courses. The PADI Speciality Courses are really recommended by Dive UK Hurghada especially if you want to Dive deeper doing your
PADI Deep Dive Speciality,

PADI Wreck Dive Speciality to dive wrecks,

PADI Enriched Air Nitrox Speciality to use a higher Oxygen content

and the PADI Night Dive Speciality course to dive at night safely.
We also offer further PADI Speciality Courses so please get in contact for more information.
We also offer promotions that when you book your PADI Advanced Course in Hurghada we also will give you 20% discount on any PADI Speciality Courses you book at the same time. We really encourage this because if you want to dive deeper, us Nitrox or see the amazing wrecks we have they will be invaluable to you. They are also really fun courses and you will learn at the same time.
Why should you do the PADI Advanced Course in Hurghada with Dive UK?
We deliver the very best training in Hurghada in small groups, you will also be taught by an IDC Staff Instructor who teaches PADI Instructors so you can be assured the level of training your get is of the highest of standards.
We take safety very seriously and ensure you are taught every single skill in the PADI standards before you are signed off and become certified. We have also invested heavily in brand new Aqualung equipment to ensure you learn with the most up do date equipment that is both safe and fit for purpose.