The PADI Divemaster Course is your first step to becoming a PADI Pro. This course is variable in length and can be achieved in as little as 8 days with your English PADI IDC Staff Instructor or as long as 30 days. The length of the course all depends on you as a student as there any many variables, we cater for all. Some students simply want to gain the qualification by meeting all the course requirements and some would like to gain experience at being a PADI Divemaster too. If you want to do the course, we would welcome a conversation and we would be delighted to go through your options.
To complete your PADI Divemaster course you will need to be dedicated and be prepared to study for approximately 30 hours prior to your practical sessions. During this self-study we will be available to discuss progress and answer any questions you have.  We only take Divemaster students who have dived with us before, attend an informal interview over facetime or after completing 2 days diving with us prior to the course starting. We do this because we like to assess your skill level and be able to give you the correct amount of time it will take you to finish the course and give you the cost. Its also very important to us to understand what you want to get out of your Divemaster course and where you want to go after. Should you decide to do your PADI Divemaster course in Hurghada with us we can guarantee you will be the very best Divemaster possible.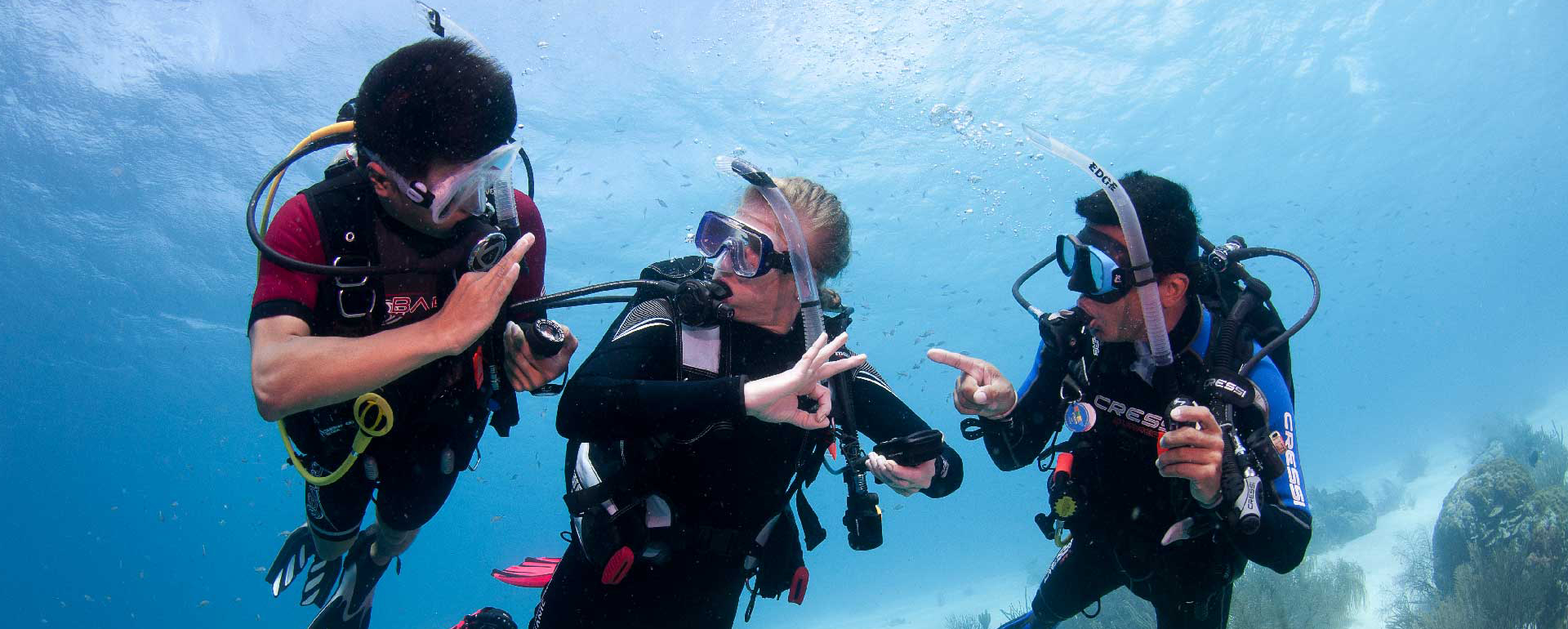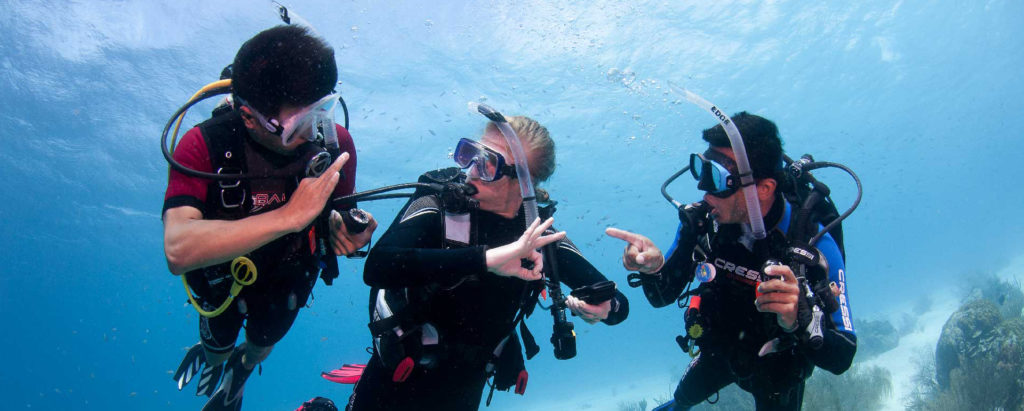 The PADI Divemaster Course take dedication from you as a student and from your Instructor to ensure you complete the course to the highest of standards. We like to teach all our students to become a ready-made Divemaster and not just complete the course. Dive UK Hurghada will expose you to guiding divers, assisting an instructor in other PADI Courses and understanding what will be expected of you should you work as a Divemaster. Should you wish to discuss the options further please do not hesitate to get in touch with us.
What will you learn on PADI Divemaster Course?
You will attend a Dive skills workshop where you will perform 24 skills and be scored on your performance which will contribute to your end score. To score top marks you will have to perform those skills to the highest of standards. We will teach you how to do that. You will also perform Rescuing an Unresponsive, nonbreathing diver following set steps as laid out by PADI. You will also complete 4 more in water exercises to demonstrate your abilities in the water and under the water, these consist of a 400 meter swim without any aid, a 15 minute tread water exercise, an 800 meter swim using a mask, snorkel and fins but not using any arm strokes. You must also be able to tow a diver 100 meters.
After the above you then go onto complete 5 more practical skills including Mapping a dive site, Dive site set up and management, deliver a dive briefing, a search and recovery scenario and do a deep dive scenario.
Next is 5 workshops delivering a Re-Activate programme, Skin Diver Course, Discover Scuba Diving programme in Confined water and then again in Open water and lastly a Discover local diving programme. Lastly you will be scored on your professionalism and also attend 4 practical assessments. 
Why do your PADI Divemaster course with us?
We will go over and above to ensure you are comfortable and a ready made PADI Divemaster. We will give you 100% effort to make sure you get the best out of your course and to support you through every step.