The Red Sea in Egypt is blessed with an array of fantastic marine life and we are very lucky to have the beautiful Crocodile fish bless us with their presence here in Hurghada. The Crocodile fish is also known as a Tentacled Flathead, you will see why when you see them. The Crocodile fish is also closely related to the Red Sea Stone fish and Scorpion fish who are some of the most dangerous fish in our oceans.
The Crocodile fish can be found in the Indian Ocean, the Red Sea and now the Mediterranean after finding their way through the Suez Canal. Looking for the Crocodile fish is extremely hard because they are camouflaged so well and blend into the sea bed, they share the same colour as sand and have different shades of the same. They are often seen lying on the bottom of the ocean waiting to ambush their next meal and rarely move. You can occasionally see them swim away if you are lucky.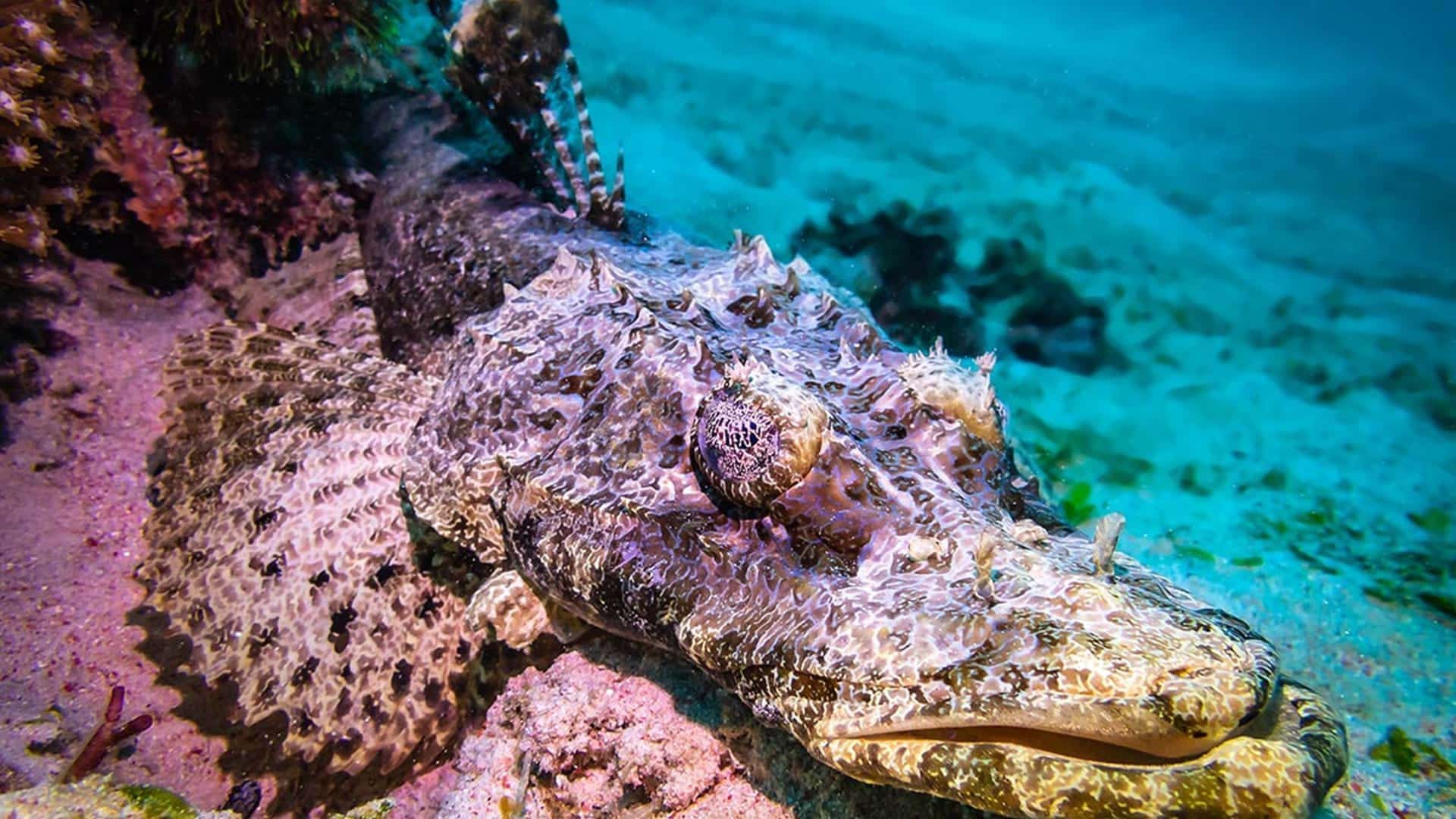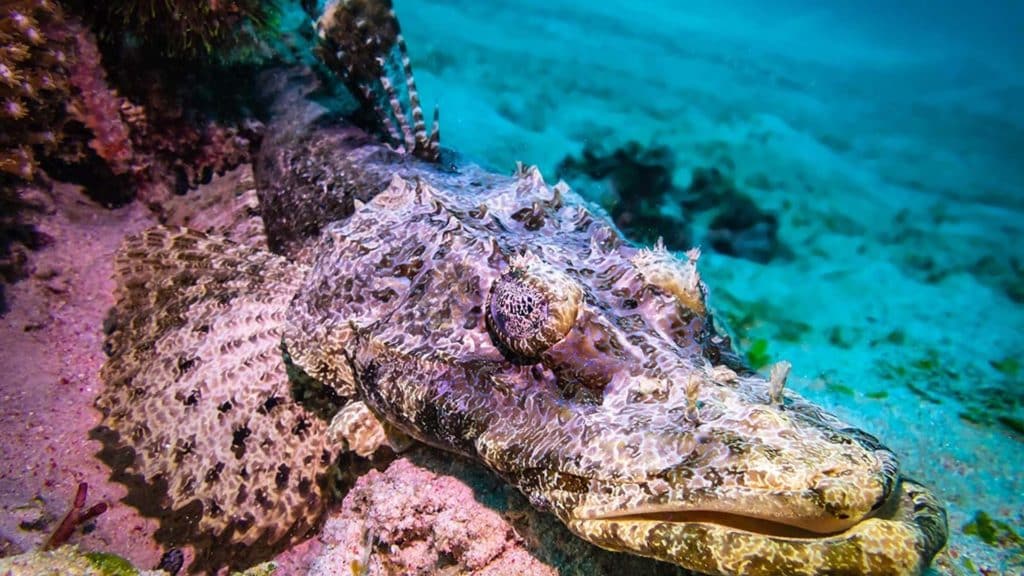 Crocodile fish are Carnivorous and will eat most fish that they can fit into their mouths, they have an ability to open their mouths very wide which gives them great opportunity to capture their next meal. The Crocodile fish are very docile animals and often will not move when being approached, they are a very easy fish to photograph or video because of the little movement they do. Please be careful not to touch as with all marine life and ensure you keep at a distance.
They get their name from their looks and appearance due to looking like a Crocodile, they have eyes on the top of their heads, have a long mouth and are very lazy just like a Crocodile. However, they do not have the temperament of a Crocodile and are very relaxed and not aggressive in any way. They are very beautiful to look at and seeing them for the first time will amaze you.
Crocodile Fish are really nice to look at and often our new students who have just completed the PADI Open Water Course or the PADI Advanced Course stare in amazement. We cannot guarantee you will see a Crocodile fish when diving in Hurghada but we can give you a good chance as we know the sites they hang out at and we have a good idea on where to find them. 
Crocodile Fish can normally be found at depths between 1-40 metres and can grow to lengths of 1m long. Often you can find them 70-80 cm in length in the Red Sea and we have  lots of photos of them. We have also been lucky enough to see then hunt, that is an amazing sight and you really have to be in the right place at the right time.
Should you wish to have a chance of seeing a Crocodile fish in the wild we would suggest doing 8-10 days diving. We have noted we see them once per 8 days of diving average. We keep notes of all sea life we see and where we see them to give our customers the best chance at seeing a particular species.
Book your diving in Hurghada trip with us to stand a chance of seeing these beautiful creatures and so much more marine life. Be sure to check out all the offers we have on booking 2 PADI Courses and receiving 20% off the second course.
Also book 2 PADI Speciality Courses and receive 20% off the second.
Why not check out our full Diving Holiday Packages that includes accommodation and a full Diving package in Hurghada. We are the number 1 English Dive Centre here.